Welcome to On Target Sports (OTS)
The Jacksonville and Orange Park area's premier firearms dealer and state-of-the-art indoor shooting range.
Our knowledgeable and friendly staff is dedicated to providing you with the best customer service and most enjoyable experience possible. This facility is unlike any other in the area for many reasons:
A full-service firearms dealer, carrying every major brand in the industry, including Class III/NFA items.
Climate controlled 25-yard, 12-lane shooting range with an unmatched ventilation and lead filtration system, keeping you and your family safe and comfortable.
The ability to shoot any handgun and most any rifle – up to (but not including) a .50 BMG.
North Florida's only full tactical-capable indoor training facility.
Our state-of-the-art Meggitt XWT target retrieval system is computer touch screen controlled and will allow virtually limitless shooting scenarios. It can make your target run toward you or turn a full 360 degrees for more realistic 'Good Guy/Bad Guy' training situations. Or, if you just want it to go out and back for some simple bullseye shooting – no problem. The choice is yours.
A spacious lounge area will provide a comfortable place to relax and observe the range through large safety observation windows.   When the weather is nice, enjoy a seat outside on our pond-side patio.
OTS is centrally located just off of I-295 and Wells Rd – convenient to all areas of the First Coast.    Take a virtual tour here –
**WE DO NOT TAKE LANE RESERVATIONS.  SHOOTING LANES ARE ASSIGNED ON A 'FIRST-COME, FIRST-SERVED' BASIS** 
**PLEASE UNLOAD ALL MAGAZINES BEFORE COMING TO OTS, AS WE MUST INSPECT ALL AMMUNITION (no steel/steel cased – pls see Range Rules for a complete list of ammo restrictions)**
**ALL GUNS BROUGHT ONTO OTS PROPERTY MUST BE SECURED IN A CASE, HOLSTER OR BAG.  ABSOLUTELY NO FIREARM HANDLING IN THE PARKING LOT**
All unsuppressed rifles with a barrel length of less than 16 inches and all rifle-caliber pistols will be limited to Monday-Friday use only – none on the weekends.   You may shoot them on weekends IF they are suppressed. 
---
Ammo supplies
We are finally starting to see a more regular (still limited) supply of ammunition in many popular calibers including .380, 9mm, .38 Spl/.357 Mag and .223/5.56.  This does NOT mean that on any given day, we will have a particular caliber in stock.   Obviously, we are as anxious as you are to see availability return to more normal, pre-pandemic levels.  According to our distributors, we expect to see a more consistent supply of ammo in the fall & winter.
_______________________________________________________
REGULAR HOURS
(LAST SHOOTER GOES ON THE RANGE ONE HOUR PRIOR TO CLOSING)
___________________________________________
DAILY RANGE FEES
The daily range usage fees will allow range access for a business day.  We only ask that if there is a waiting list for an available lane, that you limit any one session to an hour. You're free to come back again later that same day at no charge.  Eye and ear protection rental is $1.00.
Monday – Thursday all day and Friday until 4:00 PM – $17.00.  $12.00 for a 2nd person sharing a lane (max 2 per lane).
Friday after 4:00 PM, Saturday-Sunday and Holidays – $19.00.  $15.00 for a 2nd person sharing a lane (max 2 per lane).
Active or retired military, LE or first responder – $15.00 daily.
If you'd like to fill out our required Range Rules and Liability Waiver ahead of time, you can click on the links below, print them out and bring them with you when you come to the range.
__________________________________________________________________________________
Concealed Weapons License
Our Concealed Weapons Class focuses on the legalities of carrying a concealed weapon/firearm in accordance with state and ATF regulations.  It satisfies the training requirement of FS 790.06 to apply for your Concealed Weapons/Firearms License.  The class runs approximately 3 hours, and includes live fire on our range.   The cost is $55 (plus tax) and includes targets, eye protection/ear protection, and range time.  Please sign up on SignUp Genius (link below).  Space is limited to fifteen students.  *THIS CLASS IS NOT INTENDED FOR NEW/NOVICE SHOOTERS.  IF YOU ARE A NEW SHOOTER, PLEASE SIGN UP FOR OUR BASIC HANDGUN CLASS*
You may bring your own firearm/ammunition. If you do not have your own firearm, OTS has a wide selection of pistols and revolvers for rent (requires the use of OTS ammunition).
Please give us at least 48-hour notice if you need to cancel or reschedule your class. Either send an email to Info@otsrange.com or call OTS at 904-301-0700.
Topics for the class include:
Rules of firearms safety
OTS range safety rules
Overview of various types of firearms
Overview of concealed carry methods
Florida statutes concerning Use of Force and Concealed Carry
CLICK HERE TO SIGN UP!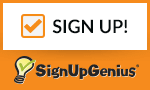 ____________________________________________________________________________________
OTS Supports the Following Organizations:
Project ChildSafe is a nationwide program that promotes safe firearms handling and storage practices among all firearm owners through the distribution of safety education messages and free firearm Safety Kits. The kits include a cable-style gun-locking device and a brochure (also available in Spanish) that discusses safe handling and storage. Since 2003, the Project has partnered with local law enforcement agencies to distribute more than 36 million safety kits to gun owners in all 50 states and five U.S. territories.
Florida Carry is a non-profit, non-partisan, grassroots organization dedicated to advancing the fundamental civil right of all Floridians to keep and bear arms for self defense as guaranteed by the Second Amendment to the United States Constitution and the Florida Constitution's Declaration of Rights.
The U. S. Law Shield Firearms Legal Defense Program is dedicated to preserving 2nd Amendment rights for all legal gun owners in our country and ensuring legal representation for our members who ever have to use a firearm. U. S. Law Shield's passion is to support all aspects of legal firearms ownership in our great and unique country regardless of any politics or party affiliations.  Between our program attorneys and our scores of independent attorneys assisting in the firearms program, we provide legal protection anywhere our members are covered.